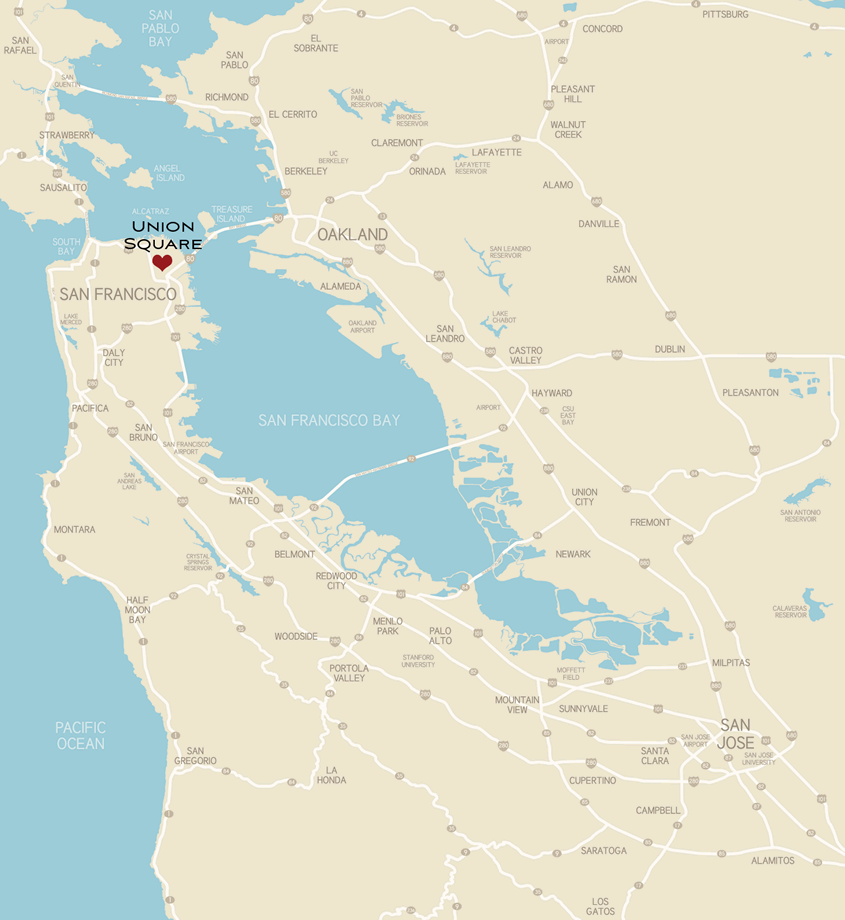 Map of San Francisco Bay Area
Commonly known as the Bay Area, the San Francisco Bay Area encompasses the major cities and metropolitan areas of San Francisco Oakland, and San Jose and includes nine counties, Alameda, Contra Costa, Marin, Napa, San Francisco, San Mateo, Santa Clara, Solano and Sonoma.
Home to about 7.15 million people, the Bay Area is known for its natural beauty, progressive thinking, liberal politics, entrepreneurship and diversity.
We've included a number of prime shopping districts located in the Bay Area surrounding San Francisco.
East Bay
Berkeley
Oakland
North Bay
Marin
Other Maps

View a Map of San Francisco's Shopping Districts

View a Map of Union Square
---
We Recommend Red Maps
We love Red Maps. They are durable, packed full of information and easy to read. Along with shopping information, you will find information on attractions such as museums, parks, churches, libraries, galleries, theatre, and restaurants, along with an easy to use map of San Francisco's BART metro system.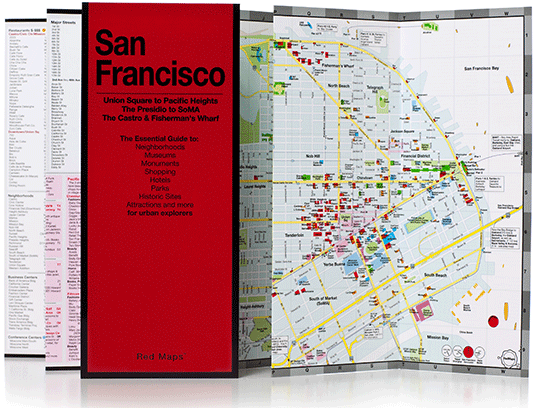 You can purchase this map for San Francisco at RedMaps.com.