THOUSANDS OF FREE TULIPS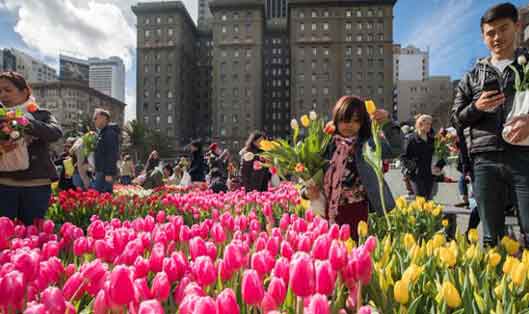 UNION SQUARE | Saturday, March 7, 2020 | 1:00 PM to 4:30 PM
It's American Tulip Day on March 7th. More than 100,000 tulips will adorn Union Square. Everyone is invited to pick their own bunch of tulips.
By 4:30 PM all the tulips shall be picked and on their way to welcoming springtime into homes throughout the area.
Access to the garden is free & so are the tulips!
Union Square