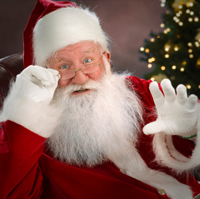 Who's been naughty or nice?
Come meet St. Nick and make the holidays special with Santa-and-me photos.
Santa is located at two different places - Macy's on the 6th floor in the heart of Union Square and at Westfield San Francisco Centre on Market & Powell Streets.
Check out features of each location and hours to suit your plans before Christmas.
---
Westfield SF City Centre
November 23 to December 24, 2018
It's Santa Time, Under the Dome!
Who's been naughty or nice? Come meet St. Nick and make the holidays special with Santa-and-me photos.
Located on Level 4 under the historic Dome.
Shoppers will discover a festive selection of holiday decorations, fabulous gift ideas for everyone on their list and have holiday memories captured by taking a photo with Santa. 
SANTA PAWS
Your furry friends are invited to visit with Santa and snap a holiday photo. These Santa photo events will be located on Level 4 Under the Dome. Santa will be posing for picture with our furry friends from 11am to 6pm. (Well behaved pets only please. All pets must be leashed).
Make Reservations with Fast Pass to Santa
Take the shortcut to Santa! Seeing St. Nick just got quicker with the Fast Pass. Just pre-order your photo package online, make your reservation and ho-ho-go to the Fast Pass line on the day of your visit.
---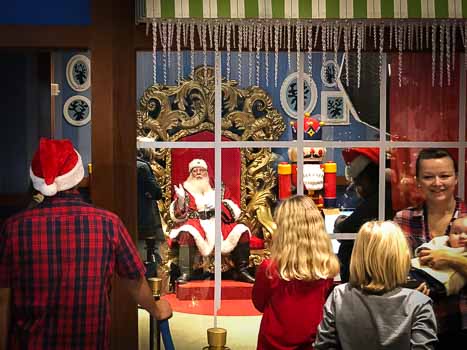 Macy's Santaland®
November 23 through December 24, 2018
HO, HO, HO!
Everybody's favorite holiday tradition is back! Drop by and tell jolly Old Saint Nick what's on your wish list. Remember, he's only here for a limited time, so catch him while you can!
LIGHTS, CAMERA, SMILE!
Have your picture taken with the man himself! Packages range from $19.99 to $49.99. Plus, show your Union Square Ice Skating wristband for $1 off your photo package!
For more information, give them a jingle at (415) 397-3333!
---
Santa's Schedule for 2018
NOVEMBER

Westfield
Macy's
FRI 23
9-9
SAT 24
9-9
SUN 25
11-8
MON 26
11-8
TUE 27
11-8
WED 28
11-8
THU 29
11-8
FRI 30
11-8

DECEMBER

Westfield
Macy's
SAT 1
19-9
SUN 2
10-8
MON 3
10-8
TUE 4
10-8
WED 5
10-8
THU 6
10-8
FRI 7
9-8
SAT 8
9-9
SUN 9
9-9
MON 10
10-8
TUE 11
10-8
WED 12
10-8
THU 13
10-8
FRI 14
9-8
SAT 15
9-9
SUN 16
8-9
MON 17
8-9
TUE 18
8-9
WED 19
8-9
THU 20
8-9
FRI 21
8-9
SAT 22
8-9
SUN 23
8-9
MON 24
9-6
TUE 25
CLOSED Merry Christmas!
CLOSED Merry Christmas!

Believe Mailbox - Letters for Santa
Macy's | Located on the seventh floor in Holiday Lane
Mail Your Letter to Santa
Once again, customers can visit their local Macy's store to drop their stamped letters to Santa into special Santa Mail letterboxes to support Make-A-Wish through December 24.
Macy's Donates to Make-A-Wish
For each letter collected, Macy's will donate $1, up to $1 million, to Make-A-Wish, to help grant the wishes of children with life-threatening medical conditions.
New this year, the Believe letter campaign is going digital – in addition to mailing letters in store, customers can visit macys.com/believe to create and send their letter to Santa.
Twitter: @MakeAWish @SFWish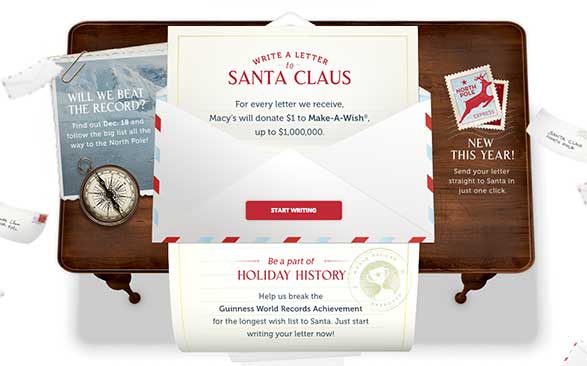 Westfield San Francisco Centre Santa's Location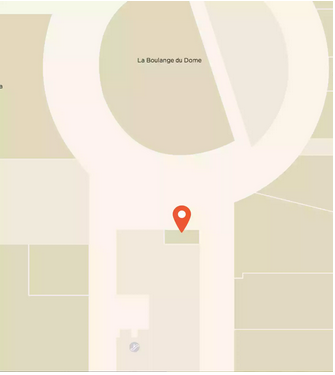 Santa's Location at Westfield San Francisco Centre